The saying that a
picture says a thousand words
is true even in the world of financial markets and stock trading. Analysts use different types of charts and graphs to understand the historical price data, as well as the fluctuations in various stock chart indicators. Stock charts are not only a great tool for understanding past and current real-time data, but are also helpful in projecting stock prices in the future. Therefore, knowing the best stock chart website is essential for any investor or analyst. We have compiled this guide to help you choose the right library for creating a
JavaScript stock chart
. Continue reading to discover what are stock charts and the best free stock chart websites.
What Are Stock Charts?
Stock charts are a graphical representation of the current and past values of the stock price data. They can be yearly price charts, trading volume graphs, active traders' depictions, intraday charts, weekly charts, or any other representation of various technical indicators related to the stock market. These charts may represent historical data, day trading data, or any other time period. They may even be used to illustrate trade ideas.
What Are The Features Of Stock Chart Plotting Software?
Here are different aspects and features to look for in stock chart plotting software. Ask yourself the following when choosing a stock chart plotting tool:
Which technical indicators can the charting tool plot?
Can you plot trend lines?
Can the software compute moving averages and plot them?
Are there annotation tools for annotating the stock chart?
What are the different types of charts supported by this software?
Which time intervals are supported? For example, can you plot year, month, week, and day trading data?
What Are The Different Types Of Stock Charts?
There are many types of stock charts. Some of them are discussed below:
What Is A Line Chart?

You can use a line chart to plot the most popular technical indicators over a continuous time span. The x-axis represents time, and the data points are normally connected through line segments. You can add trend lines to these charts to perform a technical analysis of market data and show the underlying trend or movement of the price values. You can also plot ETF trades, stock prices, financial market data, and more.
Can I Use A Bar Chart For Technical Analysis Of Stock Market Data?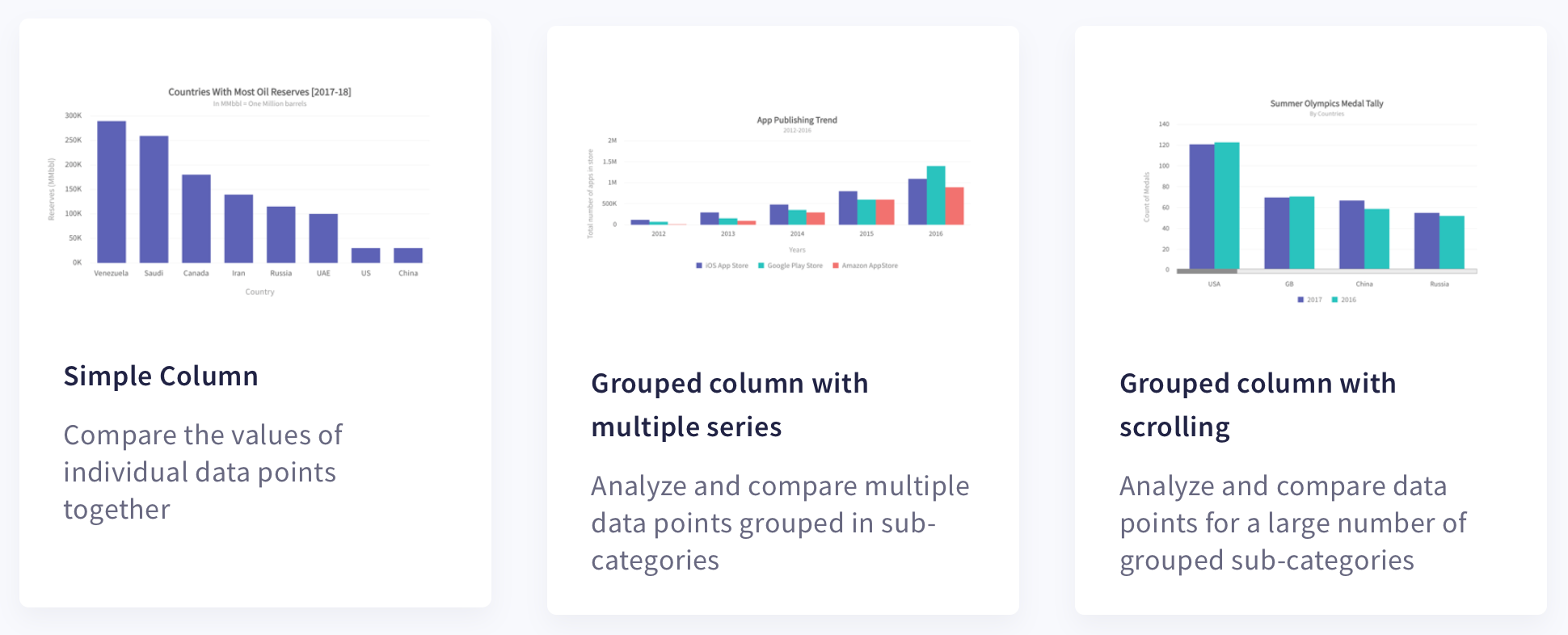 Indeed, yes! Bar charts are an effective illustration of stock market data. They represent data using horizontal bars of equal width. The length of each bar is proportional to the value it represents. You can also use them for a complete analysis and comparison of different stock prices.
What Are Candlestick Charts?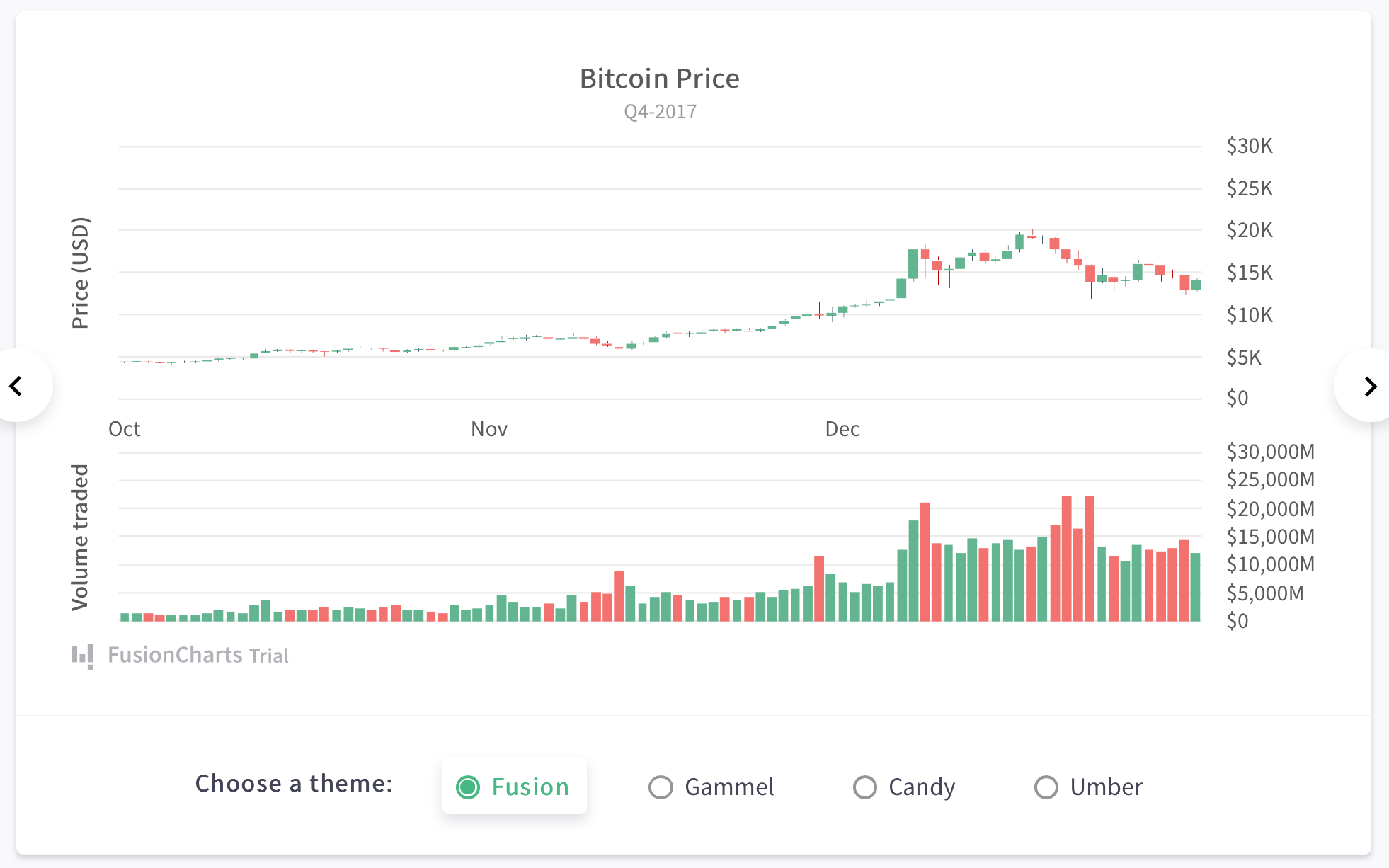 A candlestick chart is a combination of a bar chart and a line chart. It is the price chart of opening, closing, highest, and lowest values, along with the trade volume on a single chart.
What Are The Best Free Stock Charts Drawing Tools?
Now we describe the most popular charting platforms to create different types of stock charts. Some of them are free charting tools with a free version and some require a paid subscription.
Why Is FusionCharts The Best Charting Software?

You can use
FusionCharts
to create the best stock charts. FusionCharts includes a free version for non-commercial use, so that you can create free charts. Commercial users need an annual subscription or perpetual plan. With FusionCharts, you have a wide variety of free interactive charts to choose from. You can even use these charts to create impressive technical analysis reports. This JavaScript library is a favorite with online brokers, advanced investors, and frequent traders alike.
What Are The Features Of FusionCharts For Creating Free Stock Charts?
Here are some features of FusionCharts:
FusionCharts ships with 100+ charts, graphs, and gauges, along with 2000+ choropleth maps, to help you create all types of data illustrations – from simple to advanced charts.
Depict your money trading stocks with advanced charting tools that let you illustrate real-time data through data streaming charts.
Integrate FusionCharts in any app or software of your choice. It is the best tool for creating browser-based charts.
You can draw trend lines, show moving averages, highlight important technical indicators, and more with FusionCharts.
FusionCharts Graphs, plots and charts are highly interactive and responsive.
You can create the best stock chart with FusionCharts and customize it 100%.
What Is StockCharts?
StockCharts is a technical analysis platform with various options to create different types of stock charts.
What Are The Features Of StockCharts?
Here are some features of StockCharts:
Advanced winning stock charting.
Real-time intraday charts for advanced charting.
More technical indicators and overlays.
Expert market commentary from industry experts.
You can organize charts with ChartLists.
Advanced technical scanning to search for stocks that meet a certain criterion.
Create configurable alerts based on the technical indicators.
What Is Yahoo Finance – A Stock Chart Website?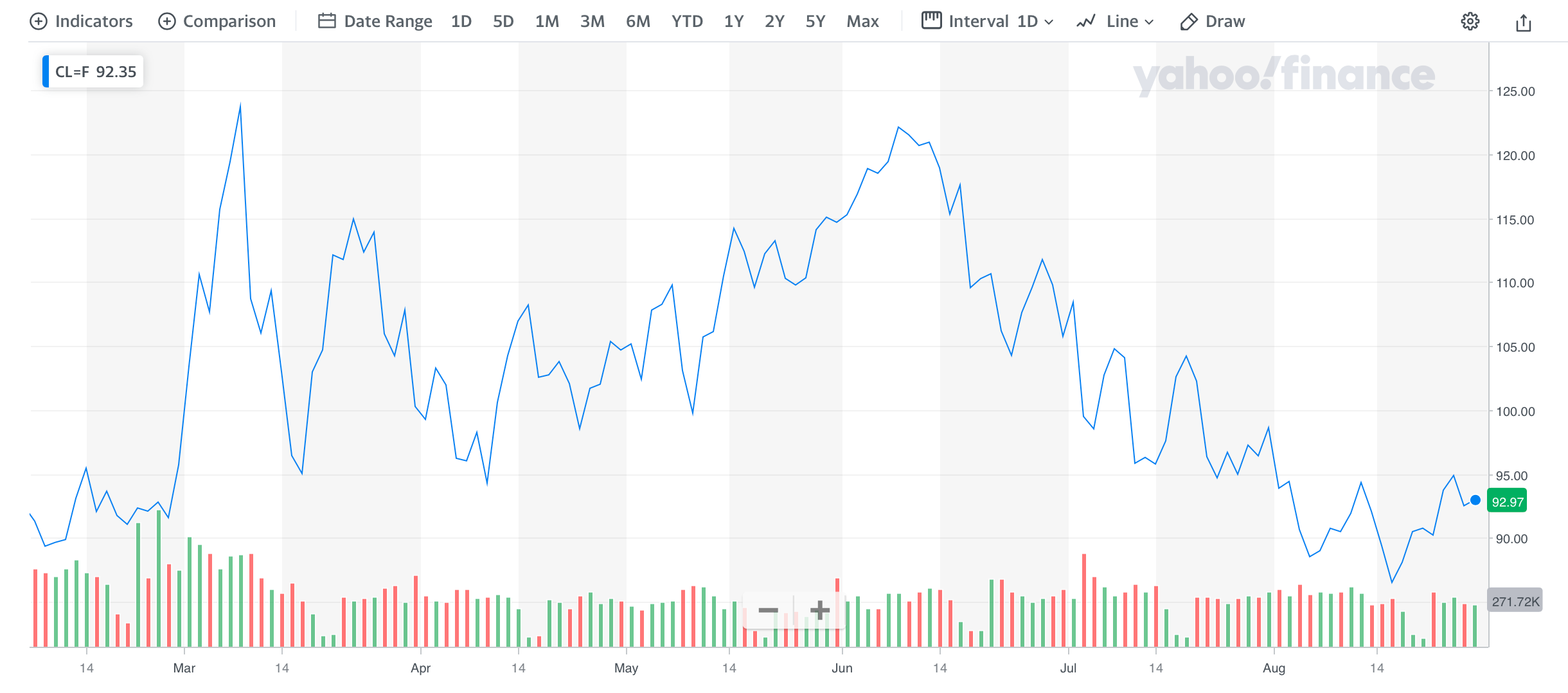 Yahoo Finance is also one of the free charting platforms. You can access data from a trading platform, view it as a spreadsheet, or plot the data. For example, you can view the New York stock exchange data, search and filter stocks, and plot its various technical indicators.
What Are The Features Of Yahoo Finance?
Here are some features of Yahoo Finance:
Add different types of indicators, for example, extract and plot 50 or 200-day moving average.
Plot data for different time intervals.
View open, low, high, and close values.
Option to change settings and view percentage.
What Are Finviz Charts?

Finviz is also a charting platform. A Finviz chart helps you visualize different types of trading and stock data.
What Are The Features Of Finviz
A few noteworthy details of Finviz, a stock screener platform, are given below:
Extract data from a trading platform and plot it.
View charts depicting daily, weekly, and monthly data.
Option of selecting different types of technical indicators.
What Are TradingView Charts?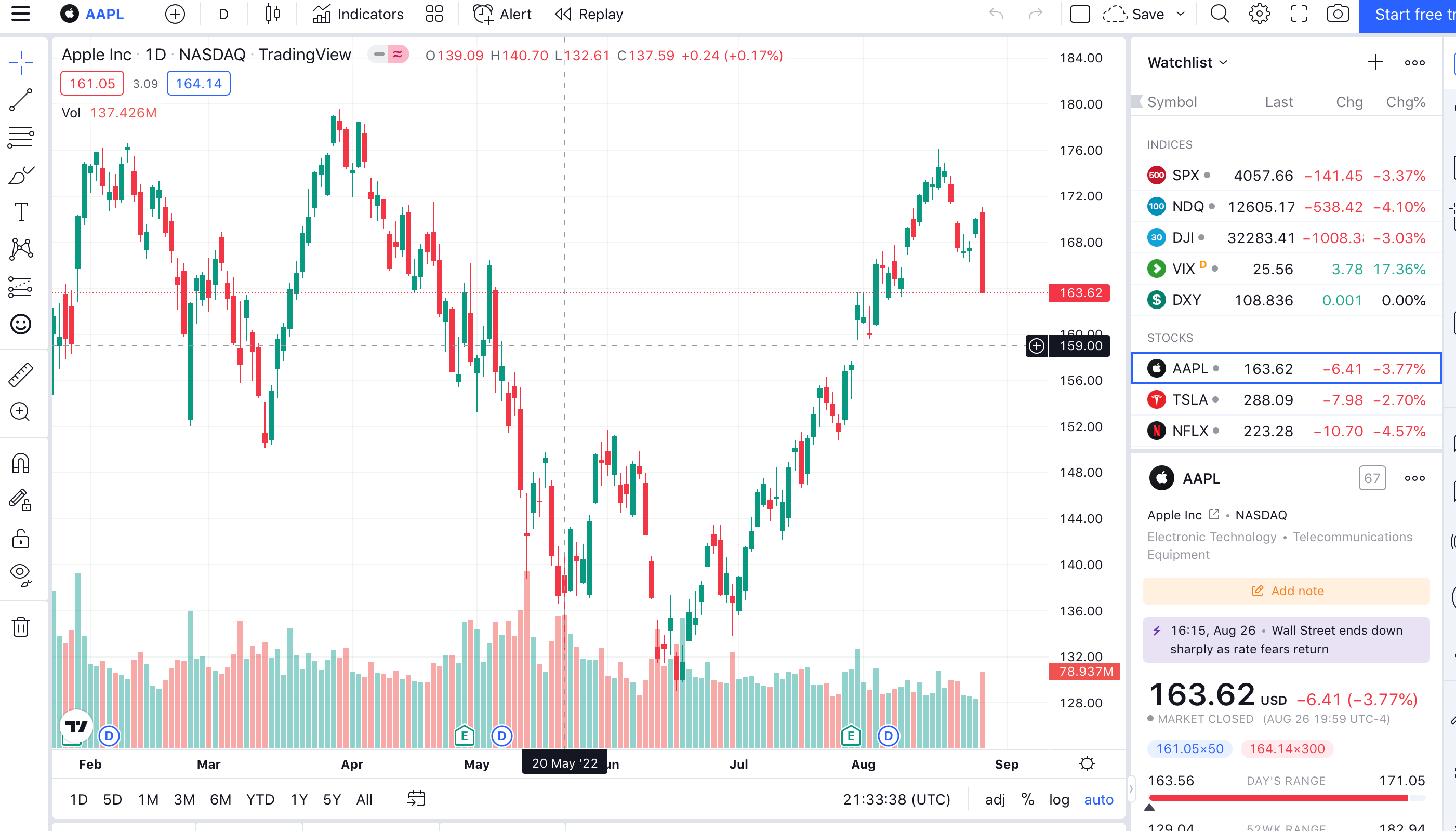 TradingView is another platform for plotting trading data and stock charting. It has great options for analysts, investors, and brokers who trade stocks.
What are the Features of TradingView?
Here are some features of TradingView:
You can include different stocks and indices in your watch list. Once you select one of them, you can easily plot them.
Easily scroll through different portions of the stock chart.
Annotate the plots using different objects and shapes.
Get long-term and short-term views.
Best Stock Chart Website: What Are The Key Takeaways?
Stock charts are an effective means for visualizing, interpreting, and plotting different types of financial and trading data. An off-the-shelf solution such as FusionCharts offers the best means for plotting and visualizing data. It is trusted by over 800,000 developers across 28,000 companies. Take your data visualization experience to a whole new level.
Sign up and download the FusionCharts package today!